Rent our customised and fully equipped VW Caddy Crew Bus Maxi 2.0 TDI's – the ultimate lightweight road-tripping vehicle for stress-free adventure travel in South Africa.
The cleverly compact design includes day and night modes with sleep-inside capability and modular camping configurations for on-the-go dining & living. Our vans are ideal for two people but can accommodate up to four people (including babies) with extra camping gear.
Low Season (June to Aug) from R 800/day
Mid Season (Apr to May, Sep to Oct) from R 1,000/day
High Season (Nov to Mar) from R 1,200/day
The longer the rental period, the greater the discount.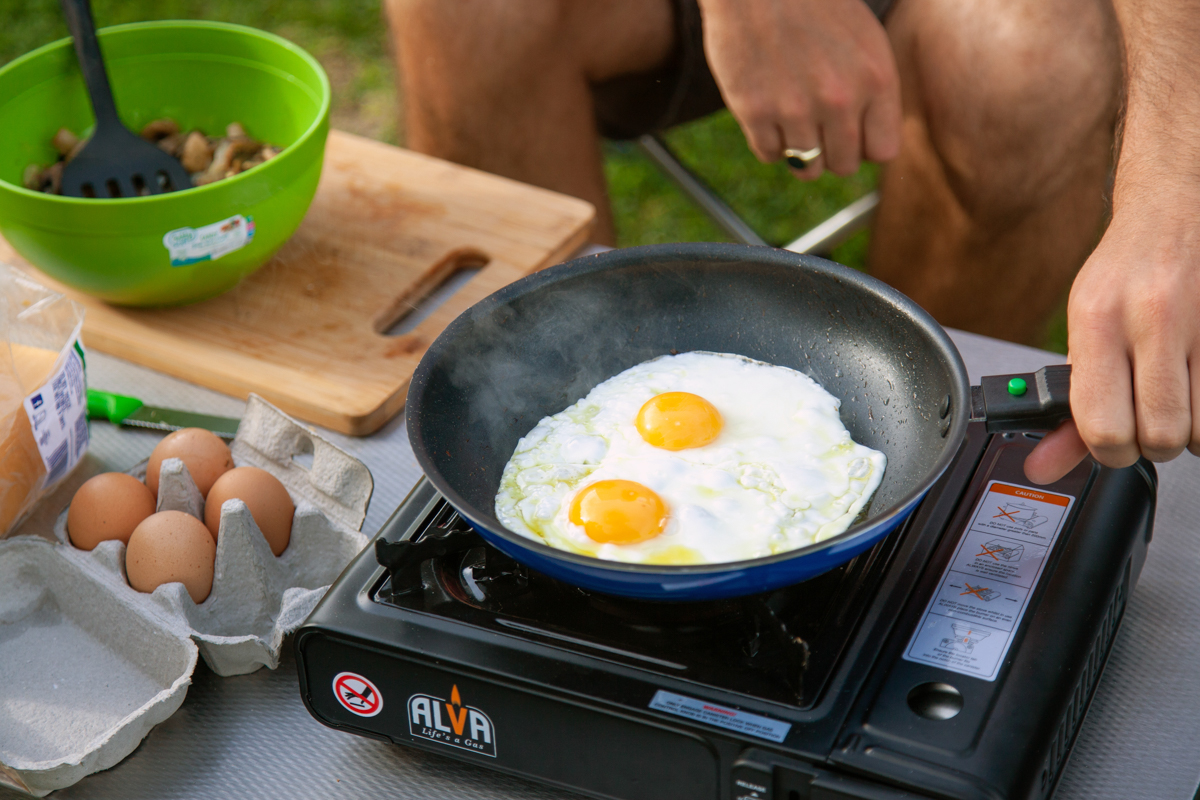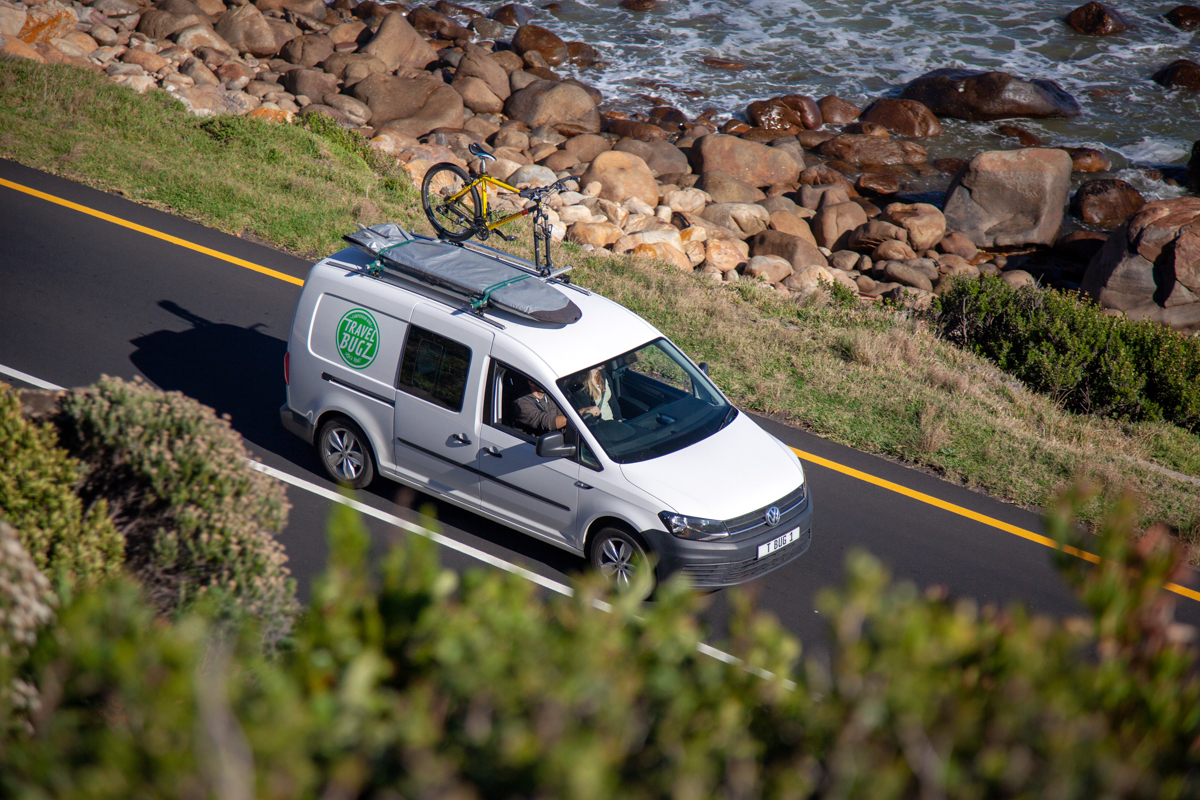 Click on the items below for more info:
+ Comfortable camp furniture and 270° awning
2 x fold-out chairs
1 x fold-out table
2.5m, 270° "bushfan" awning, providing ample shade and cover
Additional camping gear available for extra person/s
+ Bedding for two
Extra long double-sized bed
Crisp, clean linen with cosy duvet and pillows for two
Curtains for complete privacy
Mosquito netting on windows
Additional bedding available for extra person/s
+ Fully equipped camp kitchen (catering for four), including stove and refrigerator
Pull-out 30-litre refrigerator
Butane Stove and Cannister
Crockery (plates, bowls, pots, pans, kettle, and more)
Cutlery (knives, forks, spoons, teaspoons, and more)
Utensils (cutting board, grater, corkscrew, and more)
Drinking cups, mugs and wine goblets
Coffee plunger (French press)
Collapsible washing-up basin and cleaning kit
Fire Extinguisher & Medical Kit
+ Bluetooth music system and power-points
Mobile phone cradle on dashboard and USB ports
Bluetooth music system
Internal AC power (if available at campsite)
+ Storage Panniers for clothes and personal items
Stash your stuff into the wall-mounted storage compartments. They can fit more than you think.
+ Roofracks
Strap on your surfboards or extra gear
Ask us about modifications for mountain bikes and kayaks
+ 2-Man Tent
If you're travelling with a third person or you want to be more versatile
+ Single Mattress
If you're travelling with a third person and they need a mattress for the tent
+ Baby/Toddler Seat
If you're travelling with precious cargo
+ Extra camp chair
If you're travelling with a third person
GET AN INSTANT QUOTE
OR REQUEST A BOOKING
Have you seen our Road Trip video?